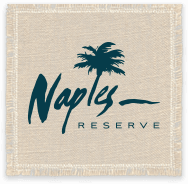 TAKE A PEAK AT PARADISE
Join Us! CBIA Single Site Parade at
Naples Reserve  by iStar
February 9-11 & February 16-18, 2018
Friday – Saturday, 10:00a.m.-5:00p.m.
Sunday: 12-5:00p.m.
IT'S YOUR CHANCE TO FIND YOUR DREAM HOME

Get a glimpse of the casual Florida lifestyle waiting to be enjoyed at Naples Reserve.
Don't miss this amazing opportunity to view the wide variety of decorated homes in the 2018 Model Collection by some of the area's finest builders and interior designers. We'll have trolley tours to bring you to the models, where you can tour at your leisure while discovering the latest home design trends. The tour ends at the Island Club, a private paradise offering all the amenities of a five-star resort.